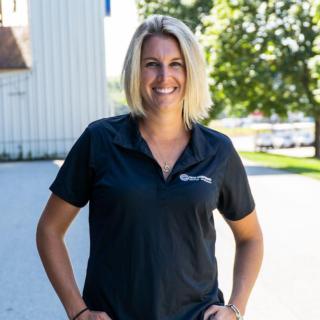 Friday November 20, 2020
Danielle Cyr, marketing manager for New Hampshire Motor Speedway, has been named the Director for the New Hampshire Chapter of Speedway Children's Charities, the official charity of NHMS.
Recent Headlines
11/19/20

The family holiday tradition of driving through 2.5 miles of dazzling Christmas light displays at New Hampshire Motor Speedway continues this year with the Gift of Lights presented by Eastern Propane & Oil. The 10th annual event is open every night from Thanksgiving Thursday, Nov. 26 – Sunday, Jan. 3.

10/30/20

New England race fans can add another race to their plans for the 2021 NASCAR race weekend at New Hampshire Motor Speedway. The 2021 NASCAR Xfinity Series schedule includes its traditional mid-summer visit to "The Magic Mile" on July 17.

09/30/20

The 2021 NASCAR Cup Series schedule includes a July 18 visit to "The Magic Mile." The Foxwoods Resort Casino 301 will be the historic 50th visit by NASCAR's premier series to New Hampshire Motor Speedway and once again serve as the season's last race prior to NASCAR's mid-summer break.

09/12/20

A wild finish featuring a mind-blowing 20 lead changes in the last 20 laps, Bobby Santos III found a way to keep points leader Justin Bonsignore in his rearview mirror for the last few turns to earn a hard-fought checkered flag at the Musket 200 presented by Whelen Saturday afternoon during the third annual Full Throttle Fall Weekend, earning his sixth win at New Hampshire Motor Speedway. Wayne Helliwell Jr. won the ACT 75 while Shaun Buffington won both Granite State Legends Cars events.

09/08/20

NASCAR returns to New England this weekend for the third annual Full Throttle Fall Weekend at New Hampshire Motor Speedway, and with it, a bevy of captivating storylines – from Justin Bonsignore and Doug Coby fighting for their first Musket 200 win to Jimmy Hebert chasing down his first ACT championship to Shaun Buffington looking to extend his reign as NHMS track champion – that are sure to leave every race fan on the edge of their seats until the final checkered flag falls.
More News