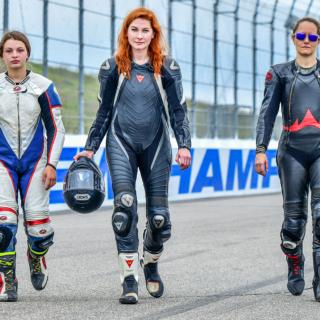 Monday August 19, 2019
Motorcycle racing may still be a male-dominated sport, but the women of LRRS are proving they aren't going anywhere fast, unless it's on two wheels.
Recent Headlines
07/29/19

Riders come to Loudon from New England and beyond for not only the great racing at New Hampshire Motor Speedway, but also the family atmosphere offered by the Loudon Road Race Series.

07/26/19

New Hampshire Motor Speedway is still hot with lots of events including racing clubs and teams, rally schools, motorcycle racing, legend car racing, drifting and even an inflatable race this month.

07/25/19

Speedway Children's Charities New Hampshire Chapter and volunteer organizations combine to help children in need and New England nonprofits.

07/21/19

Kevin Harvick repeats as the winner of the Monster Energy NASCAR Cup Series Foxwoods Resort Casino 301 on Sunday, tying with Jeff Burton for the most wins at "The Magic Mile."

07/21/19

Speedway Motorsports (SMI) and Foxwoods Resort Casino are launching a new racing themed social gaming platform, Pit Stop Casino™. The new online gaming product gives fans the chance to win racing themed rewards from a free-to-play application.
More News