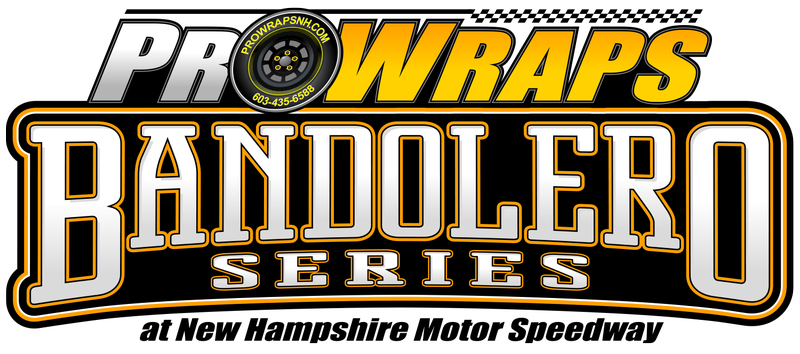 The ProWraps Bandolero Series features the bandolero division of U.S. Legend Cars International.  The cars are smaller and simpler to drive than legends cars, as there is no gear shifting required and foot pedals operate similar to go-karts that require the left foot for braking.
Bandoleros often serve as a stepping stone in racing for the more powerful legends car.  Drivers in this series can be as young as eight years old and have often moved up from go-kart racing.
Bandoleros began racing at New Hampshire Motor Speedway in May 2013.  All races are run on the 0.25-mile mini oval located in turns one and two of the Magic Mile's oval.  The creation of the series emphasizes the growth of developmental racing at NHMS.  The Granite State Legends Cars dealership is located on property and opened in September 2012.  It sells everything needed to begin a racing career in either bandoleros or legends.