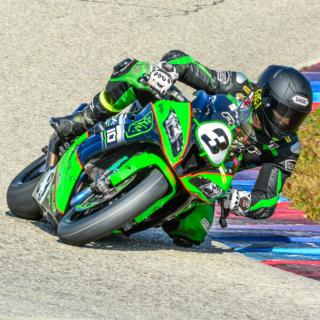 Monday September 16, 2019
Seacoast Sports Cycle, Souhegan Valley Motorsports and Michael Dimond Carpentry are all local businesses whose owners race in the Loudon Road Race Series at New Hampshire Motor Speedway.
Recent Headlines
09/11/19

New Hampshire Motor Speedway's upcoming race weekend offers multiple opportunities for race fans to get up close and personal with the cars and stars of NASCAR.

09/03/19

Speedway Children's Charities New Hampshire Chapter kicks off its September fundraising efforts with the One for the Kids Golf Tournament.

08/30/19

In an effort to properly revamp the annual Vintage Racing Celebration, the 2019 event, originally scheduled for September 22-23, 2019 at New Hampshire Motor Speedway, has been canceled. The event will be back in 2020 with more features for race fans to enjoy.

08/28/19

Full Throttle Fall Weekend is back by popular demand, featuring two days of heart-pounding short track racing at New Hampshire Motor Speedway, Sept. 20-21.

08/19/19

Motorcycle racing may still be a male-dominated sport, but the women of LRRS are proving they aren't going anywhere fast, unless it's on two wheels.
More News